RFID technology application in asset management
Fixed assets management
Application area: The RFID system is applicable to units with fixed asset management needs such as government agencies, finance, and large enterprises.
Application Requirements
At present, most of the asset management departments use traditional manual recording methods together with the tools in the office software OFFICE to realize the entry and statistics of asset data in asset management. The inventory efficiency is low and error-prone.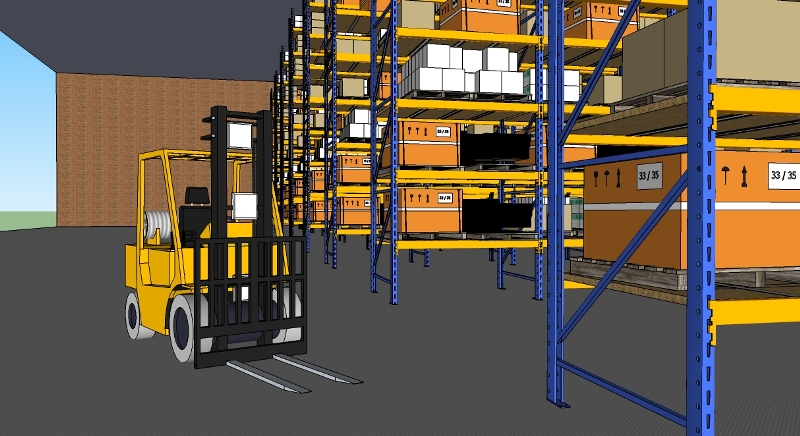 Solution
Fixed assets management system based on RFID technology uses various types of labels to identify different assets, and stores asset data in the labels or systems according to needs, realizes the full life cycle management of assets, such as storage, maintenance, inventory, allocation, etc., and realizes real-time monitoring and management of important assets. Doing accounts and accounts match, and greatly improve the efficiency of asset inventory.
Key technologies and products
RFID label selection based on different assets to optimize inventory process.
Visual management of data center
Application area: Mobile, banking, insurance and other data centers with a large number of servers.
Application Requirements
The data center is huge, and it has a large number of servers, boards, and other equipment. It is difficult to find equipment maintenance, and it is necessary to supervise that unauthorized persons cannot enter the data center at will.
Solution
Real-time supervision of all types of equipment in the data room using metal-resistant electronic tags. When important equipment moves, the system will automatically record and alarm according to the settings. Various sensor tags are used to monitor environmental parameters in real time. When abnormalities occur in temperature and humidity, the system will automatically alarm.
Key technologies and products
Special custom antenna for easy installation on the cabinet door. The excellent performance of the reader prevents side interference and crosstalk.
Outdoor material inspection
Application area: Mobile, electric power, petroleum, petrochemical, etc. have a large number of outdoor material enterprises that are related to production and operation safety.
Application Requirements
How to effectively improve the quality of inspection work? How to effectively inform the inspection data? How to eliminate the safety hazards during the inspection work?
Solution
The system is a management platform combining RFID tag technology and multiple network transmission technologies. The system installs corresponding electronic tags for all facilities requiring patrol inspection, realizing automatic identification of facilities, combining with hand-held data acquisition device, can provide real patrol time, residence time; all patrol data of facilities can be input and saved by the acquisition device, and automatically analyzed by the background management software. And processing, generating the data report including inspection report in place, facilities status and parameters.
Key technologies and products
Selection of special labels
Remote reading handset (with GPS and GPRS functions).
If you want to know more information about RFID technology or RFID system, please contact us at: info@rfid-global.com.cn, thanks!